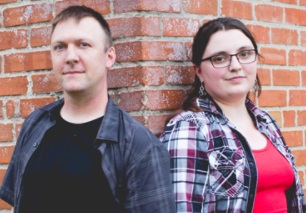 All About Us!
We knew of each other for a while, but we didn't get to know one another until a funny event took place. One day, Rickki asked me to take her to a McDonalds to pick up her wallet from a person (Pam) that she didn't know well who had secured it from a party the night before. When we got there, the three of us sat down at a table and hung out for 2 hours while Pam's 2 kids ran around the McDonalds playhouse.
The whole time both me and Rickki thought that Pam was a friend of each other. In reality, she was a complete stranger to both of us. After we left we quickly figured out that we were swindled by a lonely single mom to spend 2 hours with her. That conversational piece between us is what started our relationship and partnership that we still have today, 4 years later.
Our first date was to the Zoo where we both got to see our favorite animals, my favorite was the Lemur and Rickki's was the Walrus. That day solidified our relationship.
Our Future Together
Now, we reside in Manchester New Hampshire while Rickki finishes her college degree in May of 2018. We Plan on moving, but have no idea where. We plan on having kids, but no idea when. Our future is up in the air at the moment, but we are figuring life out together.